About Us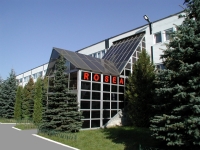 S.C. ROSEAL S.A. has more than 25 years experience in mechanical seal domain and it is the biggest mechanical seal manufacturing company in Romania. ROSEAL was the first spare parts manufacturer in seals domain in Romania who registered its quality system to ISO 9001 standard. In the last few years ROSEAL has been grown extending its manufacturing and operational facilities worldwide, having several Technico-Commercial representatives established abroad, highly receptive for our customers' solicitations.
The firm's board of managers decided to spend important material resources for permanent product improvement, investing in sophisticated tools, using modern production technologies to consistently deliver reliable high quality products. ROSEAL also pays high attention for investigations, design and new products' development.
With it's five business groups of raw materials like: carbographite, superaluminum ceramic, PTFE, elastomers and metallurgy, we reduced the product manufacturing cycle, realizing prompt and quick customers' service. ROSEAL products allow for our customers to obtain of financial economies, because of low maintenance costs. ROSEAL has got a qualified personnel who gives technical assistance at mounting, operating and maintaining mechanical seal systems, giving solutions to problems appeared at commercial partners.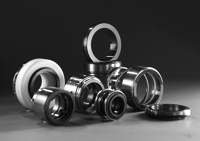 At the same time ROSEAL offers training of the personnel which is mounting utilities with mechanical sealing systems. ROSEAL's aim is to become it's customers single source supplier.
ROSEAL is collaborating with research institutes and universities. To improve Romanian research, ROSEAL became member or founding member at: Romanian Association for Promoting Magnetic Liquids, ROMATOM, APPR and Romanian Carbon Materials Society.

To achieve success, to make more reliable products and to offer unobjectionable services hand in hand with customers' highest satisfaction, a company has to present an efficient activity not only on short term, but also on long term, stepping over the set standards.